Hail to the Tornado Tyrant!
is the twentyth episode of
Batman: The Brave and the Bold
.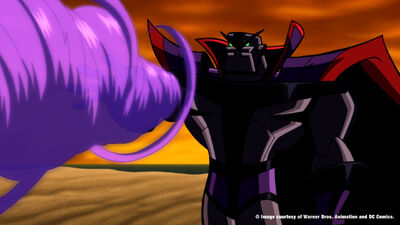 June 5, 2009
Batman and Green Arrow work together to thwart the Joker's auto-homicide robbery until it is interrupted by Catwoman.
Main Plot
Edit
Feeling lonely, Red Tornado builds a son named Tornado Champion that has the one thing he lacks: human emotion. However, the experiment goes haywire when Major Disaster appears, and the Champion is reborn as the Tornado Tyrant.
???
Diedrich Bader as Batman
James Arnold Taylor as Green Arrow/Major Disaster
Jeff Bennett as Joker
Corey Burton as Red Tornado
Carl Lumbly as Tornado Tyrant